2013 April 6th – Gustav
---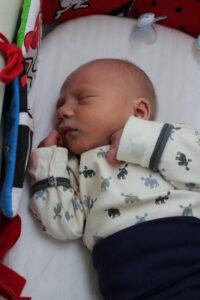 On Saturdayd the 6th of April 2013, Gitte gave birth to our second grandchild after a rather complicated pregnancy.
Gitte and Michael arrived at Roskilde Sygehus at 02:30 p.m. and by 04:50 Gustav was born (50 cm long; weight 3400 g).
The birth was quick, but tough to both Gitte and Gustav, however, the happy family returned safe, but tired after lunch on the same day.