Charleville, Queensland
---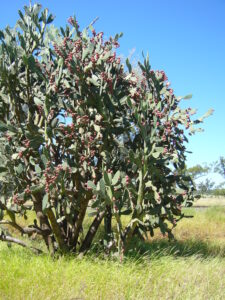 Charleville is in the heart of Queensland's 'mulga country'. It is the largest town in the south west of the Outback region and was gazetted in 1868 and later named by the Government surveyor of the day, Mr WA Tully, after a town in Ireland where he had lived.
Cobb and Co, the famous coach company, based their largest coach making factory in Australia in the township of Charleville in 1890. The factory was moved to Charleville because the wood used in coaches made in factories closer to the coast would split and crack in the dry, dusty conditions of Western Queensland. On the subject of transport, Qantas scheduled its first fare paying passenger service from Charleville to Cloncurry, via Longreach and Winton, back in 1922.
The mulga country of Queensland's outback is rich in history, flora and fauna.
The stars almost touch the end of your nose at the Cosmos Centre and Observatory where clear nights and a low horizon combine to give visitors a great night time experience. Kangaroos, emus, birds of prey and a wondrous variety of Australian native wildlife can be seen whilst travelling this area.