Fjallabakki syðra
---
Our destination the following day was Fjallabakki syðra, an area only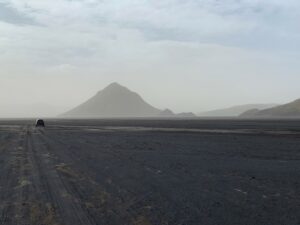 accessible by 4WD cars and a compass.
Fjallabak sydra or the middle route lies from west to east just north of the Mýrdal's glacier in the South. It starts at the parsonage Keldur and continues through very barren lava areas, desolated mainly by the volcanoes Hekla and Katla during centuries. En route you find a tourist hut on the lake Álftavatn.
In the past this route was used by the farmers in the east, when they had to travel to the trading post in Eyrarbakki in the west to purchase necessities. It was preferred to the route along the south coast because there were less obstacles to tackle.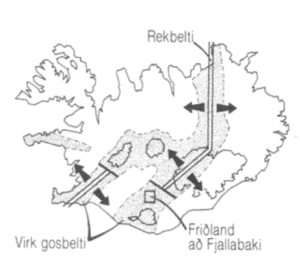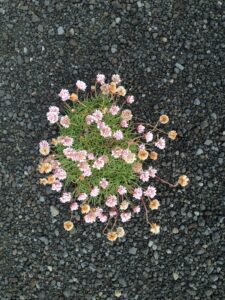 Fjallabak may refer to Fjallabak Nature Reserve, or two highland routes, South Fjallabaksleið or the North Fjallbaksleið.
The name 'Fjallabak' literally translates to 'The Back of the Mountains', or 'Mountain Back'.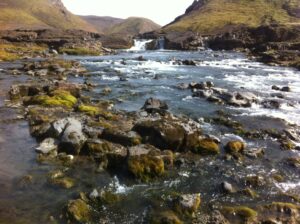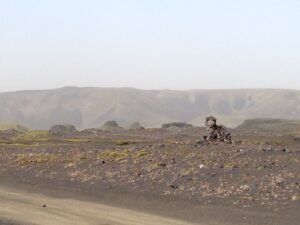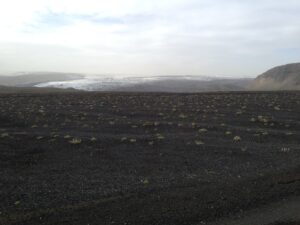 Fjallabak Nature Reserve ("Friðland að Fjallabaki") was established in 1979. The Nature reserve is 47.000 hectares and lies more than 500 meters above see level. The land is mountainous, sculptured by volcanoes and geothermal activity, covered by lava, sand, rivers and lakes.
The average temperature in the Fjallabak Nature Reserve is probably 0-1°C. Temperatures between 5-14°C may be expected in July and August, and in the winter the average temperature is about –6°C. Mountain areas have a tendency to quickly alter the general weather situation, and this area is no exception. Always be prepared for sudden and unexpected variations – they are frequent.
We started out in full sunshine which turned into a sandstorm with very low visibility, but when we reached the area behind Hekla the sunshine returned. Will never forget the endless amounts of ash, sand and lava left by the mountains.